President's Message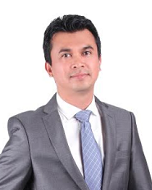 Welcome to CRM.
We are living in an interesting time. CRM together with the whole broadcasting industry is currently undergoing an unprecedented change. The most important thing now is for us to continue being relevant and stronger than before.
Today, radio is challenged by many alternatives medium such as on-demand audio/video services. Although the number of Gen Z and Millennials audiences engaging in various digital, social, and mobile platforms is growing, recent survey proved that radio still continues to play important role in shaping audience behaviour in music tastes, engagement, consumption, and purchasing power.
We realise that consumers' media consumption habits are always changing and for that, we continue to embrace and evolve with these changes and coming up with new and exciting revolution in radio. Last year, CRM embarked on an industry transformation initiative to establish a singular currency for streaming audio, which measures streaming music, online radio, and podcasts. Through this Digital Audio Movement (DAM), CRM has united a majority of the players in Malaysia's commercial radio industry in hopes that radio will be able to trade and compete directly with digital budgets.
CRM will continue to address the most important issues and opportunities impacting radio today and tomorrow.
We hope that through our continuous synergy and relentless commitment, – together with our partners, regulators and other industry players, – radio will always be close to everybody's heart and continue to be the preferred choice for our clients' growth.
OZARIZAN MOHD NOR